Published: Wednesday, May 08, 2019 09:20 PM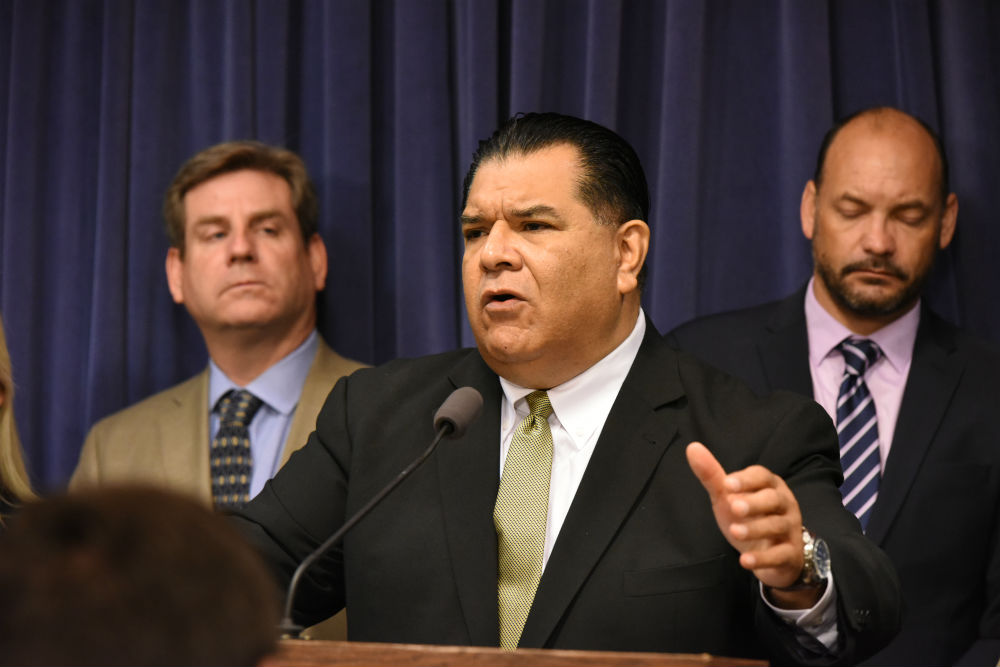 SPRINGFIELD – State Senator Martin A. Sandoval (D-Chicago) unveiled a plan Wednesday that would provide sustainable annual funding to address years of neglect of Illinois' roads, bridges and transit systems.
"Our transportation system has been underfunded for far too long and it's time for Illinois to transition to a more sustainable funding method to fix our crumbling roads and the more than 2,300 bridges in our state that are rated as structurally deficient," Sandoval said. "We've been kicking this can down the road for decades and it's time for us to finally step up and find a solution."
House Bill 3233 provides a historic, sustainable revenue source for making Illinois' transportation needs a priority for the future. The measure would update Illinois' motor fuel tax to reflect current market prices and keep up with inflation. Illinois' motor fuel tax has not changed since 1990 and, as a result, the state has been had difficulty keeping up with maintenance to ensure that its transportation system is safe and efficient.
The measure is estimated to provide an additional $2.4 billion in funding for needed projects throughout the state.
"This proposal is kicking off the conversation in earnest about the best way to invest in our transportation network," Sandoval said. "We're going to have to pay for these upgrades somehow and I look forward to working with my colleagues to find a solution that makes Illinois' transportation system work for its residents."
The legislation also creates the Illinois Works Jobs Program, which would develop a statewide network to recruit qualified men and women to work on the newly funded construction projects
"It's important to note that not only are we going to build up Illinois, but we're also going to put Illinoisans to work doing it," said Sandoval. "This proposal will provide jobs to thousands of men and women and provide a massive economic boost to our state."