Published: Wednesday, April 24, 2019 02:21 PM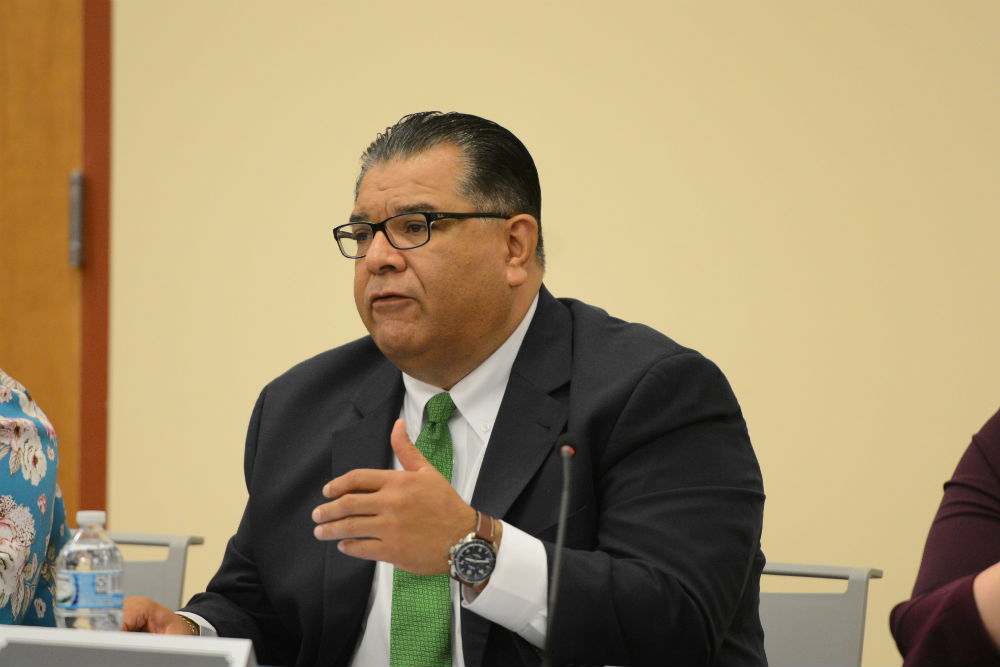 The Subcommittees on Capital for the Senate Transportations and Appropriations II Committees held their fifth hearing at Gail Borden Public Library in Elgin Monday, hearing from interested groups about capital infrastructure needs in the area.
Representatives from local government, transportation experts, educators, labor organizations and other interested parties testified before the subcommittees about existing capital and needs that should be addressed in a potential bill to release funding for infrastructure improvements around the state.
"These hearings are allowing us to learn more about the challenges facing communities around the state and hear creative perspectives about how to pay for construction projects," said State Senator Martin A. Sandoval (D-Chicago), Chair of the Transportation Committee. "We achieved both of those goals today and we'll be sure to take the proposals we heard today into account as we develop a comprehensive construction plan."
Illinois has not passed a capital bill in a decade. In 2018, the American Society of Civil Engineers gave Illinois a C- grade, saying the state's transportation infrastructure shows signs of deterioration and faces increasing vulnerability.
"The condition of our roads and bridges is unacceptable and it's time to reinvest in our public infrastructure," Sandoval said. "This is a public safety issue and it needs to be addressed immediately."
The subcommittees will hold three more hearings on the following dates:
Monday, April 29 in Chicago – Bilandic Building, 160 N. LaSalle St., Chicago
Friday, May 3 in Hainesville – Hainesville Village Hall, 100 Hainesville Rd., Hainesville
Thursday, May 9 in Springfield – Capitol Building